A new feature! Teaser Tuesday! This is where we update you every Tuesday on what books we are reading, by posting a couple of sentences from our books.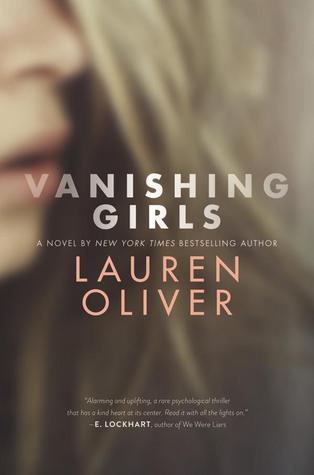 This week our Teaser Tuesday is coming from Vanishing girls by Lauren Oliver.
That's what life is, pretty much: full of holes and tangles and ways to get stuck. Uncomfortable and itchy . A present you're supposed to be excited to wear, day after day, even when you'd rather stay in bed and do nothing.
-Ellie.